Established in 2003, TexPak is a fast-growing knitwear manufacturer in Pakistan (Lahore) with a vertically-integrated supply chain and a sales-network in Europe and the United States.
We have niche capabilities in manufacturing and supply private label sweatshirts, hoodies, polo shirts and T-shirts.
Our commitment and performance have earned us an enviable reputation as a trusted partner to famous brands including B&C, Russell, Sol's, Fruit of the Loom, and additional global brands..
TexPak is owned and managed by a Belgian family with more than four generations of experience. We currently employ 1100+ workers and we're affiliated with the Sapphire Group, creating a complete vertical setup from yarn to end product.
Our machines and capacity
Knitting
Well over 100 circular Knitting Machines from 'Vanguard', 'Mayer', 'Camber' & 'Terrot' with the complete range of diameters from 35-81 cm.
In house available knitting constructions:
Single Jersey
Interlock
Pique
3-End & 2-End Fleece
Ribs with and without Lycra
Fibre Blends:100 % Cotton, Polyester Cotton, CoolMax R, Dri-Release, Cotton/Modal, Fibre dyed Cotton/poly cotton blends, Slub yarns, PVA/Hollow yarns, Organic Cotton (GOTS)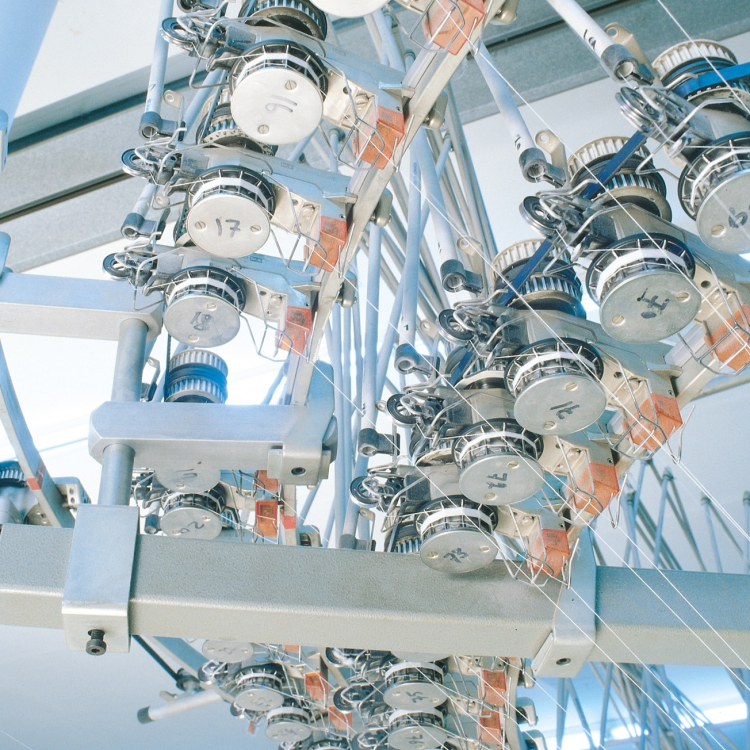 Dyeing & fabric finishing
High Temperature soft flow 'Thies' controlled by centralized computer system and central colour kitchen
Bio-Mass boilers using low carbon-emitting rice husks as fuel
Squeezers and Dryers from 'Santex'
Compactors from 'Tubetex' and 'Ferraro'
Brushing Machines from 'Lamperti' and 'Riley'
Stenter from 'Monforts' for Open-width finishing
Special Finishes:Cationic / Silicon Finish, Water Repellent, Soil Release, Anti-Microbial, Moisture Management, Silk Finish, Stay Fresh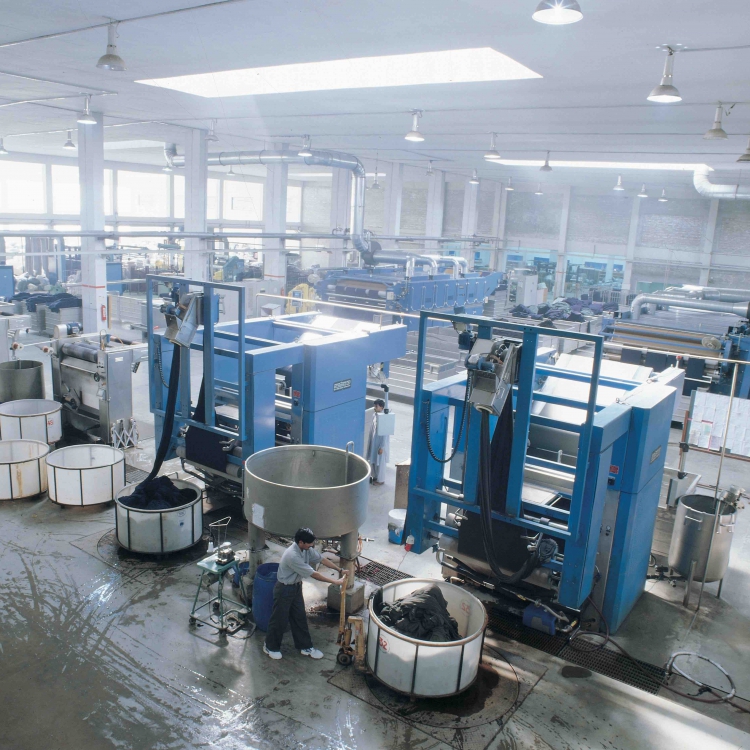 Cutting
Automatic Dye Cutting for Body-Size fabrics form 'Bierrebi'
Auto-cutter from 'Gerber' with open width as well as tubular automatic spreading tables
Stitching
700+ sewing machines
60+ specialized fleece machines
15+ flat-seam machines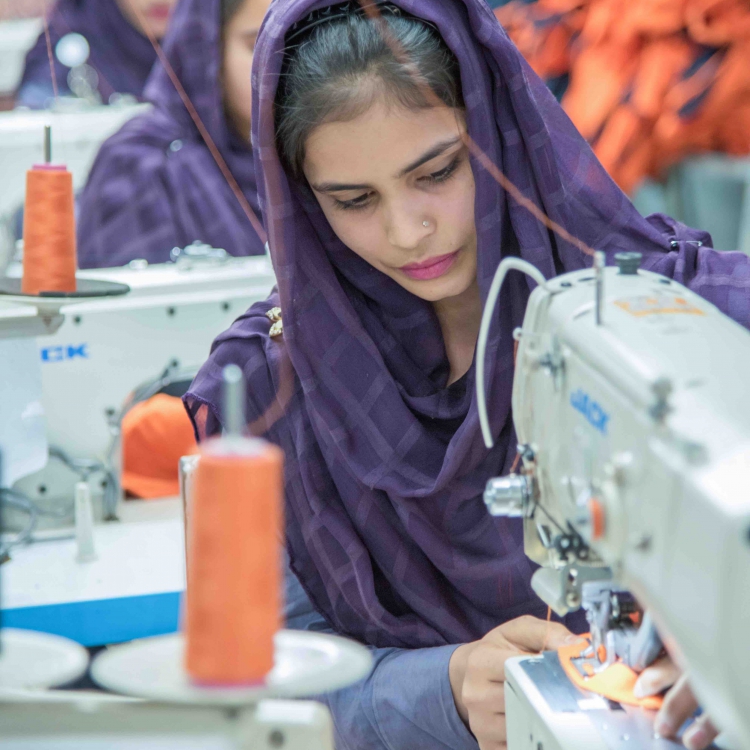 Quality
Quality starts from raw cotton to the end product. Tests are done at each production stage to assure the best quality. All parameters are recorded in a computerized tracking, efficiency and quality system.
The in-house lab facility is equipped with latest equipment to test all parameters of the fabric.